PART NUMBER: MG30-1C-100NF
The MG30-1C-100NF coaxial Marx Generator is a 30-stage generator with 100 nF of capacitance per stage. Its applications include material breakdown studies and high-power microwaves (HPM).
The maximum charge voltage is 20 kV per stage, which corresponds to a matched-impedance load voltage of 300 kV onto 45 Ohms.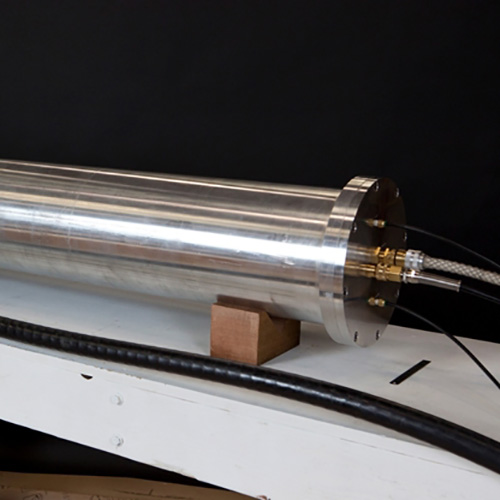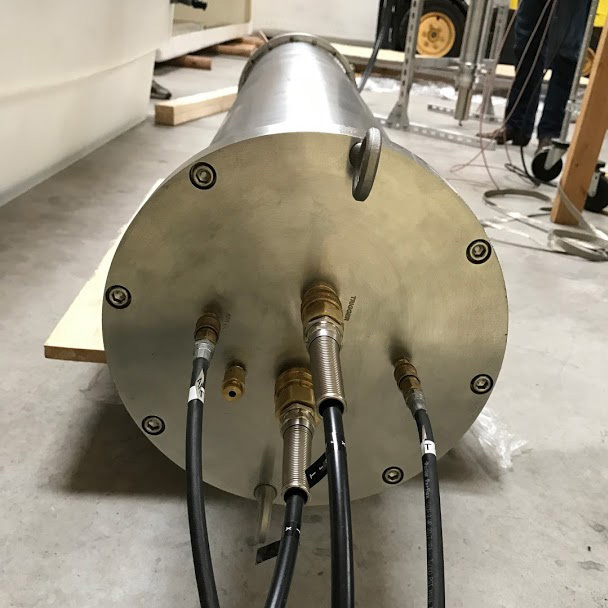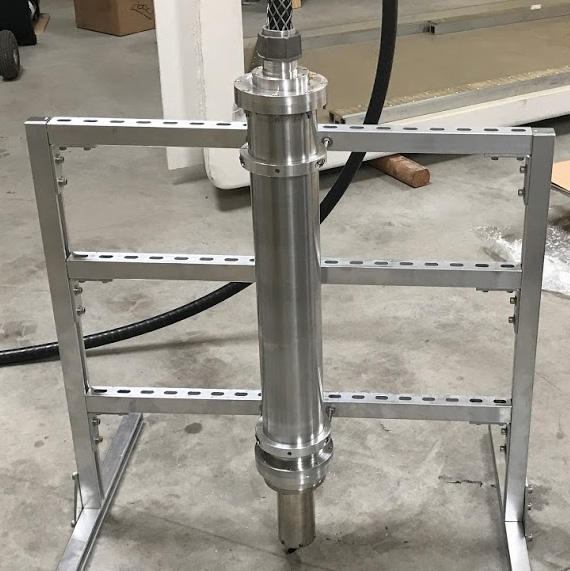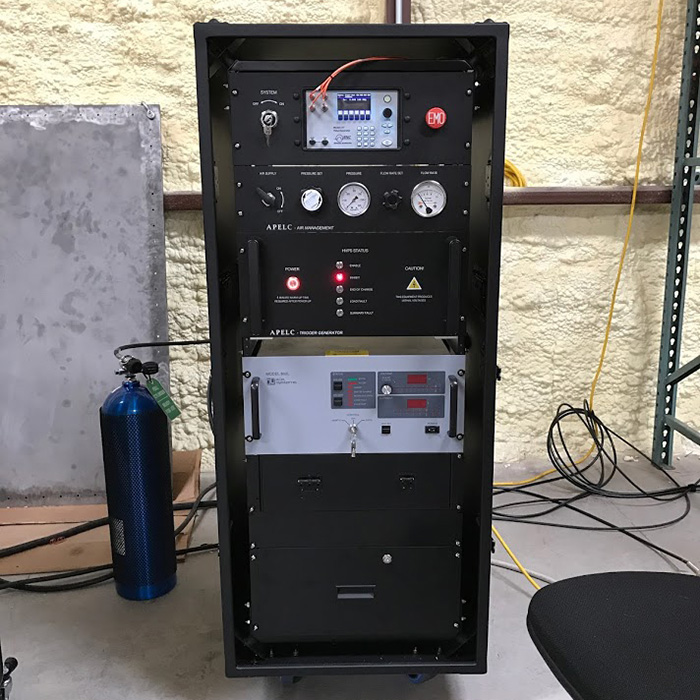 Characteristics: 
Erected voltage: 600 kV
Voltage onto matched load: 300 kV
Energy per pulse: 600 J
Source impedance: 45 Ω
Maximum repetition rate: 7 Hz (using a Lambda 802L)
Waveforms
Components
Requirements
Parameters
Technical Drawing
Waveforms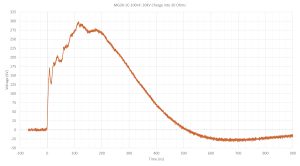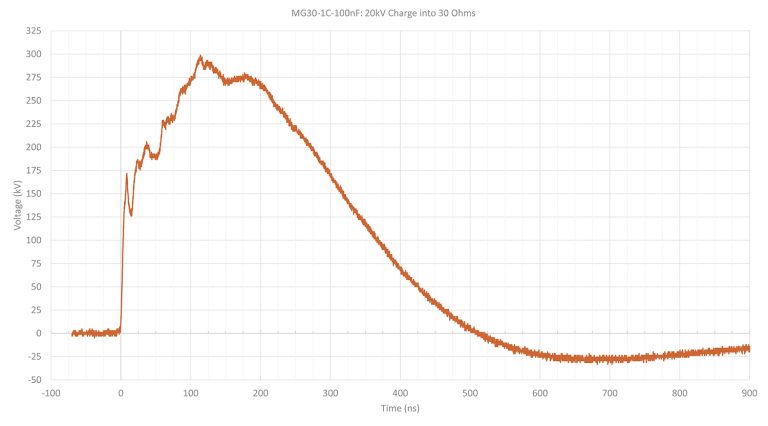 Components
Requirements
Parameters
Technical Drawing