PART NUMBER: MG83-1C-150NF
The MG83-1C-150NF Marx Generator was built for the world's largest vertical electromagnetic pulse (EMP) simulator located at the Patuxent River Naval Air Station (NAVAIR).
This generator uniquely brings a wide-charging voltage range of 8 kV – 50 kV, which results in an open-circuit voltage of 660 kV – 4 MV. With a matched 70 Ω load resistance, a maximum peak power of 230 GW is delivered with a pulse energy of 14.45 kJ. A rise-time of approximately 180 ns has been measured into a matched load.
This generator also features unique spark gap switch blocks, in sets of 6 switches, which aid in the wide operating range made possible by the line-of-sight UV optical coupling within the individual blocks. The Marx circuit is insulated with transformer oil, and the spark gaps are insulated with pressurized dry breathable air.
With HVPs custom transfer and peaking circuits, rise-times as fast as 1.2 ns have been measured.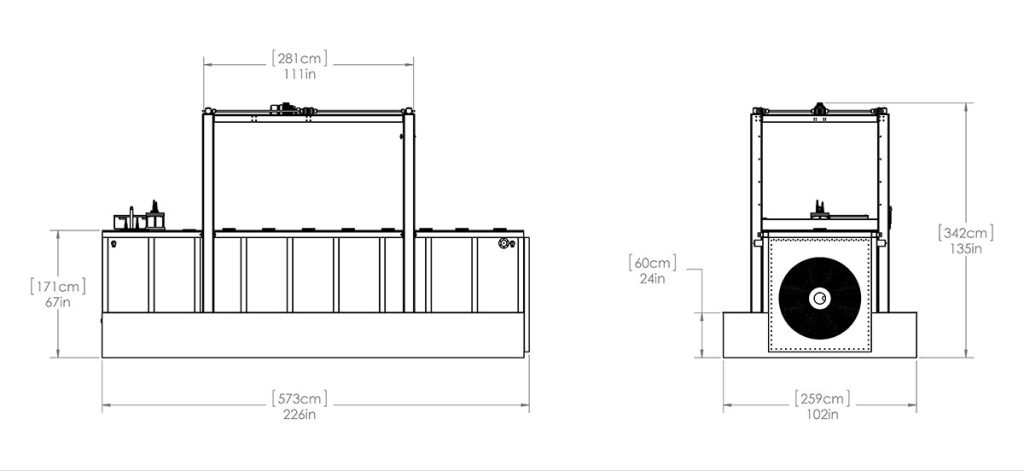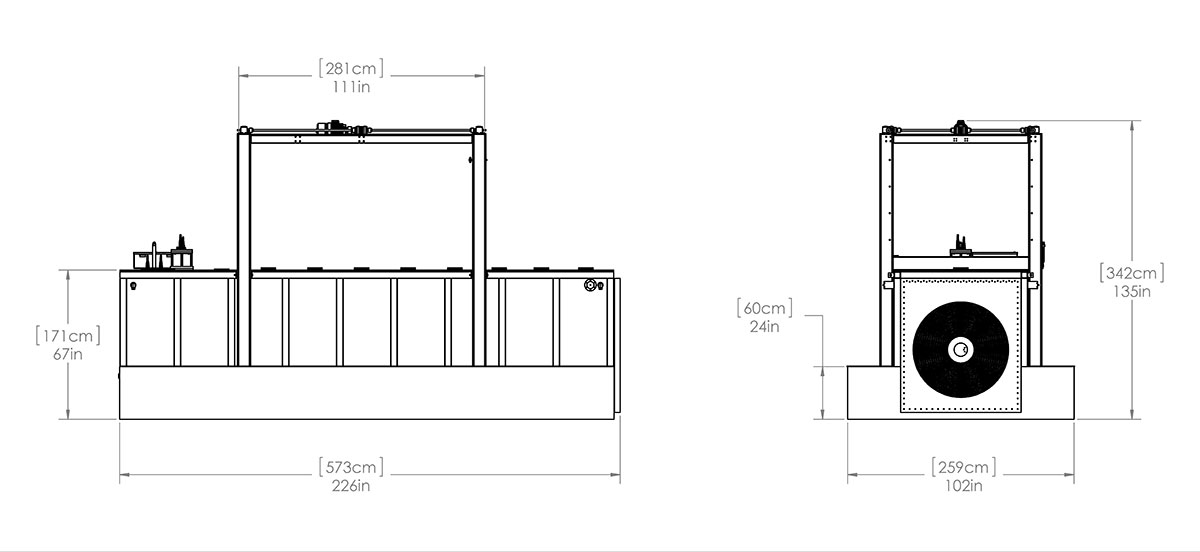 Characteristics: 
Maximum open-circuit voltage: 4 MV
Operating window range: approximately 5X, spark gaps appropriately adjusted:
5 k – 25 kV
10 kV – 50 kV
Maximum pulse energy: 14.5 kJ
Maximum peak power: 230 GW
Rise-times as fast as 1.2 ns
Source impedance: 70 Ω
Transformer oil circuit insulation
Pressurized, dry air switching medium
Bi-polar charge
Custom output available (customer defined)
Pulse-sharpening elements available
Waveforms
Components
Parameters
Technical Drawing
Waveforms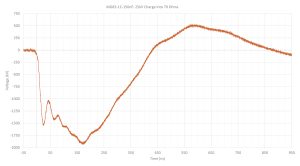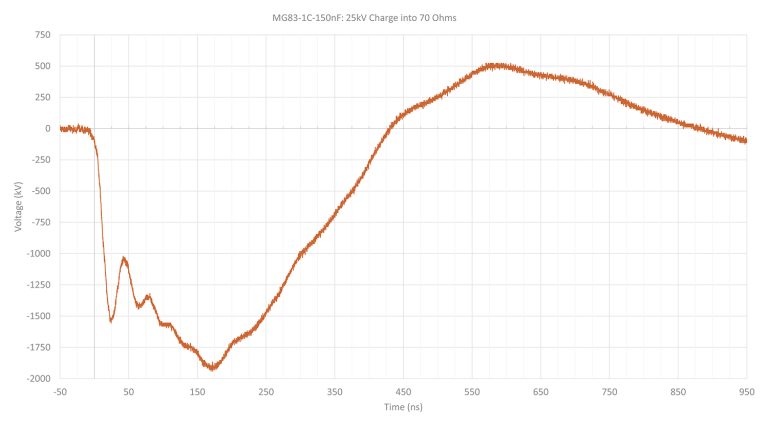 Components
Parameters
Technical Drawing