PART NUMBER: MG16-3C-2700PF
The MG16-3C-27000 Marx Generator is specifically developed for high-powered RF applications. Delivering nearly 4.5 GW of peak power into a matched resistive load, it is capable of operating with a burst-mode repetition rate of 100 Hz and delivering an average power of 10 kJ/s.
With a rise-time of less than 20 ns, and significant erected energy, this generator is well-suited for driving the type of pulse conditioning circuits typically used for producing high-powered RF.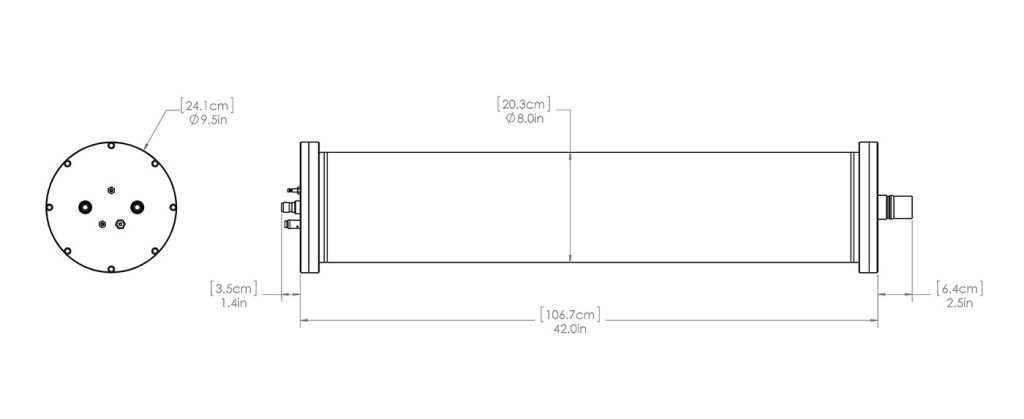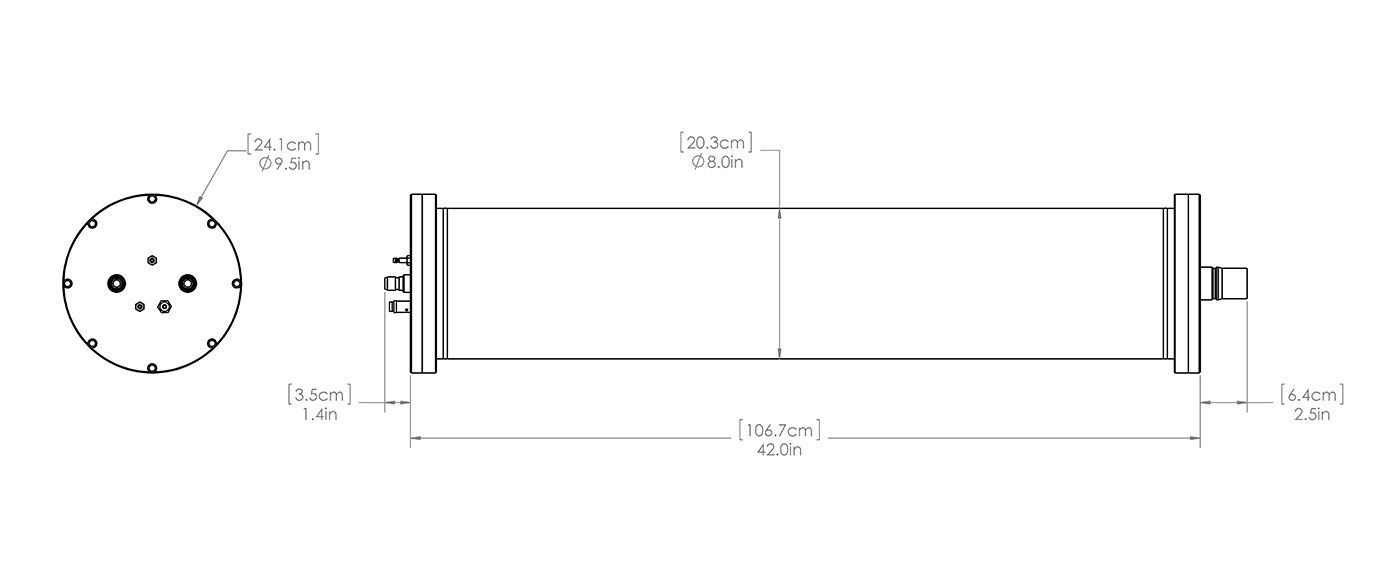 Characteristics: 
Maximum open-circuit voltage: 640 kV
Maximum peak voltage into matched load: 320 kV
Maximum repetition rate: 100 Hz
Peak power (matched load): 4.45 GW
Energy per pulse: 100 J
Pulse rise-time: ~15 ns
Waveforms
Components
Requirements
Parameters
Technical Drawing
Waveforms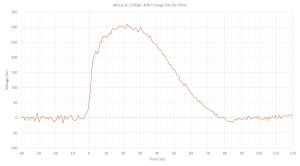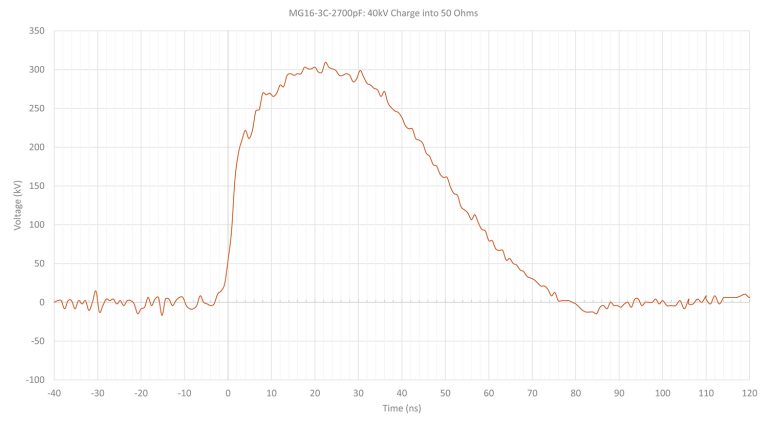 Components
Requirements
Parameters
Technical Drawing