High Voltage Cable Assemblies
We are a world leader in the design and manufacture of Industrial Cable Assemblies, offering a complete range of High Voltage interconnect solutions for non-destructive testing, computed tomography and metrology. Our assemblies are used throughout science and industry. Both straight and right angle terminations are available, offering an engineering solution when installing cables in areas of restricted space. We are a trusted technical partner and supplier of leading Industrial X-Ray OEM's.
Our Industrial Cable Assemblies are manufactured using high specification EPR X-Ray cable, renowned for its excellent high voltage characteristics. Standard cables rated from 75kVDCup to 320kVDC are available from stock. Our team designed many of the industry standard terminations used today and launched a NEW generation of spring-loaded connectors in 2016. We also manufacture compatible receptacles, designed for X-Ray tube and HV generator sockets. A complete range of accessories and fittings are available to complete the installation, making us a one-stop shop for HV interconnection.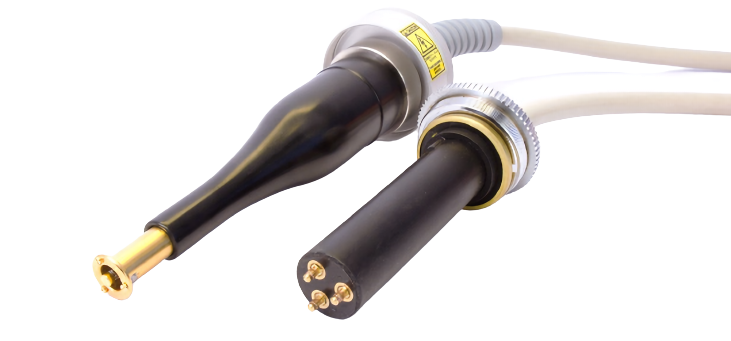 Features:
75 kVDC – 320 kVDC Rating
Single Core, 3 Core, 4 Core & 5 Core
Resistant to most oils and chemicals
Products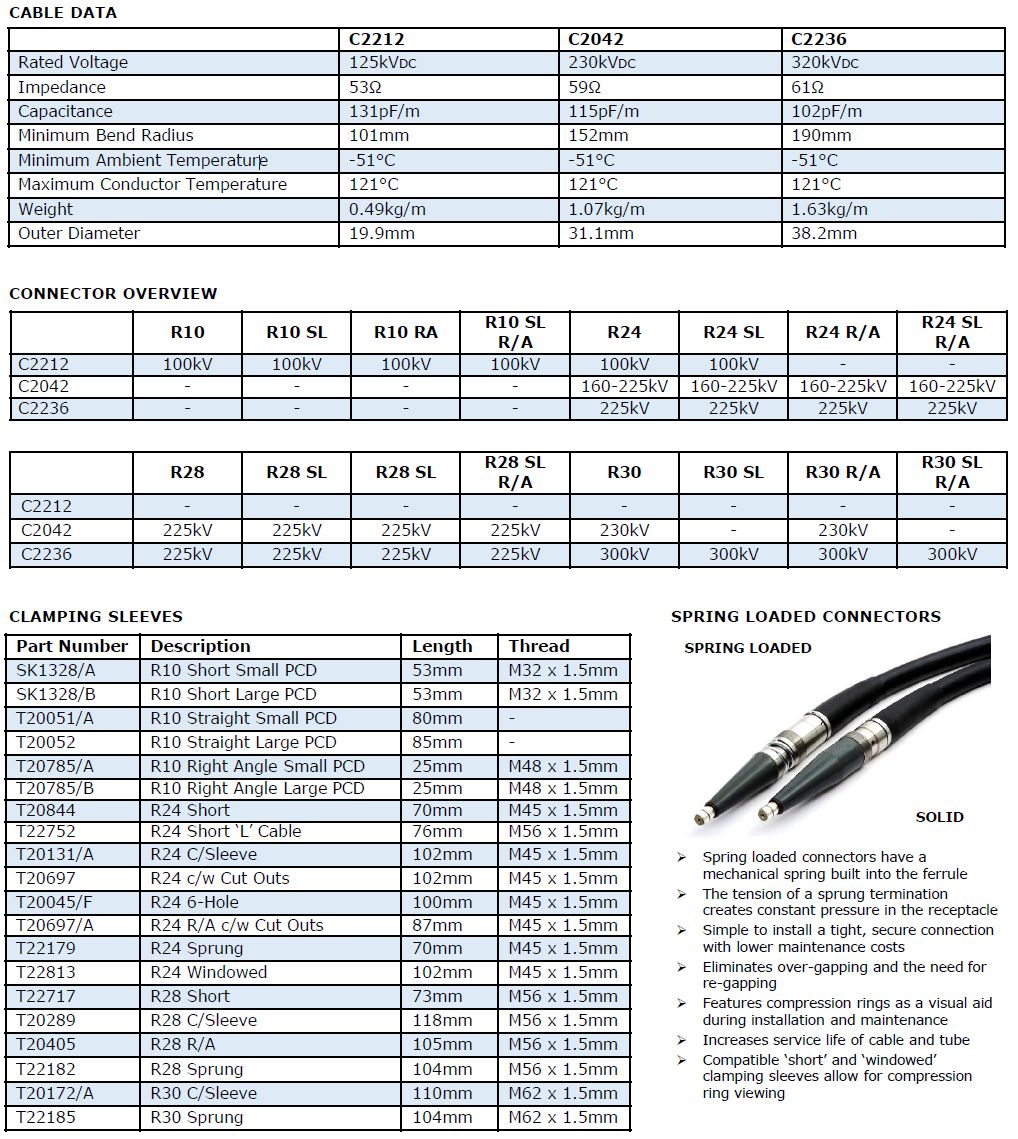 Data Sheets