Cesar - RF Plasma Generators
Unparalleled Breadth of RF-Application Delivery without Custom Lead Times
Robust and versatile, the Cesar platform provides excellent RF power delivery across a wide range of frequencies and power outputs.
Customized performance without custom lead times
Reliable design for maximum uptime
Powerful user interface for easy operation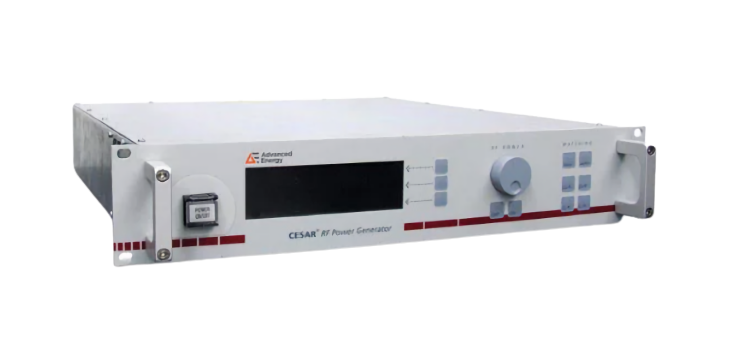 Compact, streamlined design and standard platform packaging for easy replacement
High efficiency — less heat generated
RS-232, Ethernet, and Profibus communication
Active front panel with convenient, comprehensive operating menu
CEX (phase synch) operation mode
Overview
Technical Specs
Data Sheets
Overview
The proven Cesar platform delivers consistent RF power, withstanding the harshest conditions in plasma processes. The platform expertly handles high-load mismatches and remains fully functional at rated-reflected power. Cesar RF generators boast highly intuitive operating menus — accessible on large, front panel LCDs — that increase efficiency and minimize training costs.
Available in a diverse selection of models (2, 4, 13.56, 27.12, and 40.68 MHz; 0.3 to 5 kW) and equipped with high quality components, Cesar RF generators maximize reliability and productivity.
       Benefits
Increase process uptime thanks to highly reliable design and quality components
Customize performance without custom-unit lead times
Enhance operational ease and flexibility
Technical Specs
Data Sheets